Акция «Товар недели»!!! Дополнительная скидка на более чем 100 наименований пакетированной продукции
About Agrifirm Ailita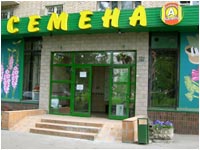 Agrifirm AILITA was set up in 1989. Today our company is one of the biggest and dynamically developing currently operating in the vegetable and flower market of Russia and CIS. Its achievements were acknowledged with Century International Era in the Gold Category at the 5th International Quality Convention in Geneva on May 5, 2003.
In 1998 the Association of Russian Independent Seeds Companies (ARISCO) was founded and since the very beginning our Company is its full member. Together with other members of the Association we work at free and civilized seed market in Russia.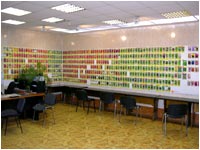 AILITA is a member of Fleuroselect which is the international organization for the ornamental plants industry. Its main activities include testing, protecting and promoting of new flower varieties. Membership includes breeders, producers and distributors of ornamental varieties. Members of the Association take an active part in creation, testing of new interesting varieties and hybrids as well as promotion them in the market.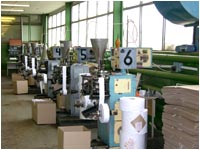 The Company deals with production and wholesale (in bulk and packets) turf grass seeds, onion sets, rose bushes, tulips, gladioluses and other bulbs as for amateurish as for professional markets. The company has its own production base in Moscow Region with huge production facilities (47 high performance cleaning and packaging machines) and large-scale warehousing facilities. The Company' own fleet of transport as well as well-established relations with many transport companies allows prompt deliveries in Moscow and throughout Russia.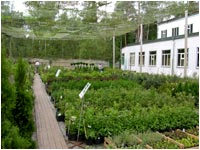 The Company has its own breeding base for vegetable crops where qualified specialists perform breeding and elite-seed production. AILITA includes new varieties and hybrids of vegetables crops in State Official List of Breeding Achievements. Targeted production of some groups of vegetables is performed in European countries, CIS and the Southern Regions of Russia. As for the flower and turf grass seeds, flower bulbs and rose roots AILITA imports them from the leading world companies offering thus its clients the best samples and novelties of domestic and international breeding. The assortment of AILITA products we offer to our customers in color and white (without color picture) packets is more that 1400 items.
The dominating motto of the Company is "QUALITY ASSURANCE". Qualified professional control the entire production chain from seed growing to cleaning processing and packings while specific seed quality is monitoring by the Company's own (accredited by State) seed testing laboratory.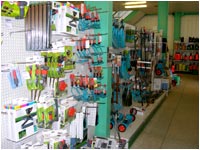 We guarantee high quality of our products. "AILITA" is a well-known trade brand in the seed market which prestige with the clients promotes annual increase of sales volumes and attracts new clients from various regions of Russia and most CIS countries.
The Company pays special attention to the seed packing. Color packets with "AILITA" trademark meet all the international standards: the packets have a EURO-hole, a bar-code and all the necessary information on the product and cultivation techniques.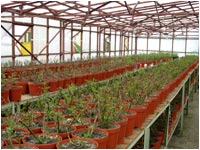 Our company constructed near Moscow three garden centers with trade mark "SadOK" which offer a huge assortment of plants, bushes, trees, fruit trees, flowers, seeds, fertilizations, plant protection and tying products for amateurish and for professional markets. These garden centers are very popular.
One of the current purpose of the Agrifirm AILITA is improvement of our activity and expanding our business in new sectors of the Russian market.
Agricultural firm "AILITA"
Legal Address: 1.Nansena str., Moscow,
Russia 129343
Foreign Economic Relations Manager
Anton Kachaynik
e-mail: a.kachaynik.ailita@gmail.com
tel: +7(499) 180-43-12
fax: +7(499) 180-43-12
You may feel free to contact us using the form below: